When I was pregnant, nappy bags were low on the 'things to research before baby arrives' shopping list. I already had a wardrobe full of bags, couldn't I just use one of those? When Mimi arrived, it was a different story. For such small things, babies have a lot of stuff and unfortunately, my tote bags weren't cut out for the job. This is when I learned the true value of a good nappy bag.
Why consider a nappy bag
A good nappy bag that you can grab and go before you leave the house will make life a lot of easier. Anyone with kids will tell you the last minute scramble to get in the car is already busy as it is and having a nappy bag is one less thing you have to worry about.
These days nappy bags are pretty discreet looking and from the outside may not even look like a nappy bag at all. But once you look inside, you'll see they have been purposefully designed with life with a baby in mind. Nappy bags come with extra pockets, compartments and easy to clean fabrics. Some even come with detachable change mats and insulated bottle pockets.
There are three main nappy bag styles to choose from, which you can read about in our shopping guide and BEST OF Nappy Bags list here. Briefly, they come in tote, messenger or backpack styles. Not one style is better than the other, it all comes down to personal preference.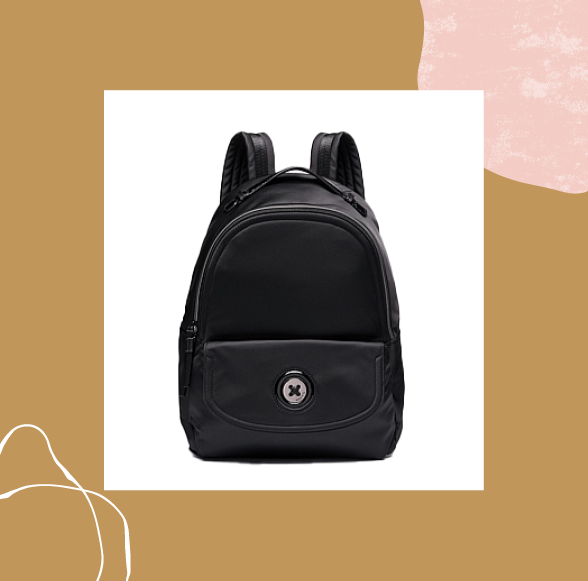 While I tested many nappy bags for The Baby Edit, I preferred the backpack style as I found it the easiest to carry while keeping you 100% hands-free. I especially liked Mimco's Mim-mazing Baby Backpack. 
This nappy bag was on the upper price point compared to others on the market but I'm a sucker for a gorgeous bag and I liked that it matched my personal style so that was a main driver for me.
Key takeaways after testing this product
I loved the style of this product, it doesn't look like your traditional nappy bag and that really appealed to me. Another plus of the backpack nappy bag is that it's easy to carry and allows you to keep your hands free. I could easily carry the backpack and hold Mimi at the same time with no issues or the bag falling off my shoulder.
The size of the backpack was another positive. It fits everything you need but isn't too big. The size of the backpack also meant it fit into my pram basket really easily leaving even more room for shopping or the kitchen sink.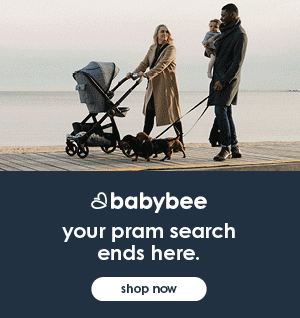 Inside the bag, the large opening makes it easy to locate everything you need without having to rummage too much. There's also a good variety of different shaped pockets, so you can organise bub's stuff without too much fuss and locate it quickly when you need it.
Being a backpack meant I could zip it up, throw it in the car or the pram and be sure nothing was ever going to fall out. I also thought the size of the front pocket was the perfect place to keep my things separately and easily accessible for my phone, keys, lip gloss etc.
This nappy bag also comes with insulated side pockets that keep your bottles upright and help minimise messy spills and a small pouch where you can keep smalls for easy access. The internal material is also really easy to wipe clean too, which is a must when buying a nappy bag. A separate, external, pocket was also really handy for soiled nappies when I didn't have access to a bin right away.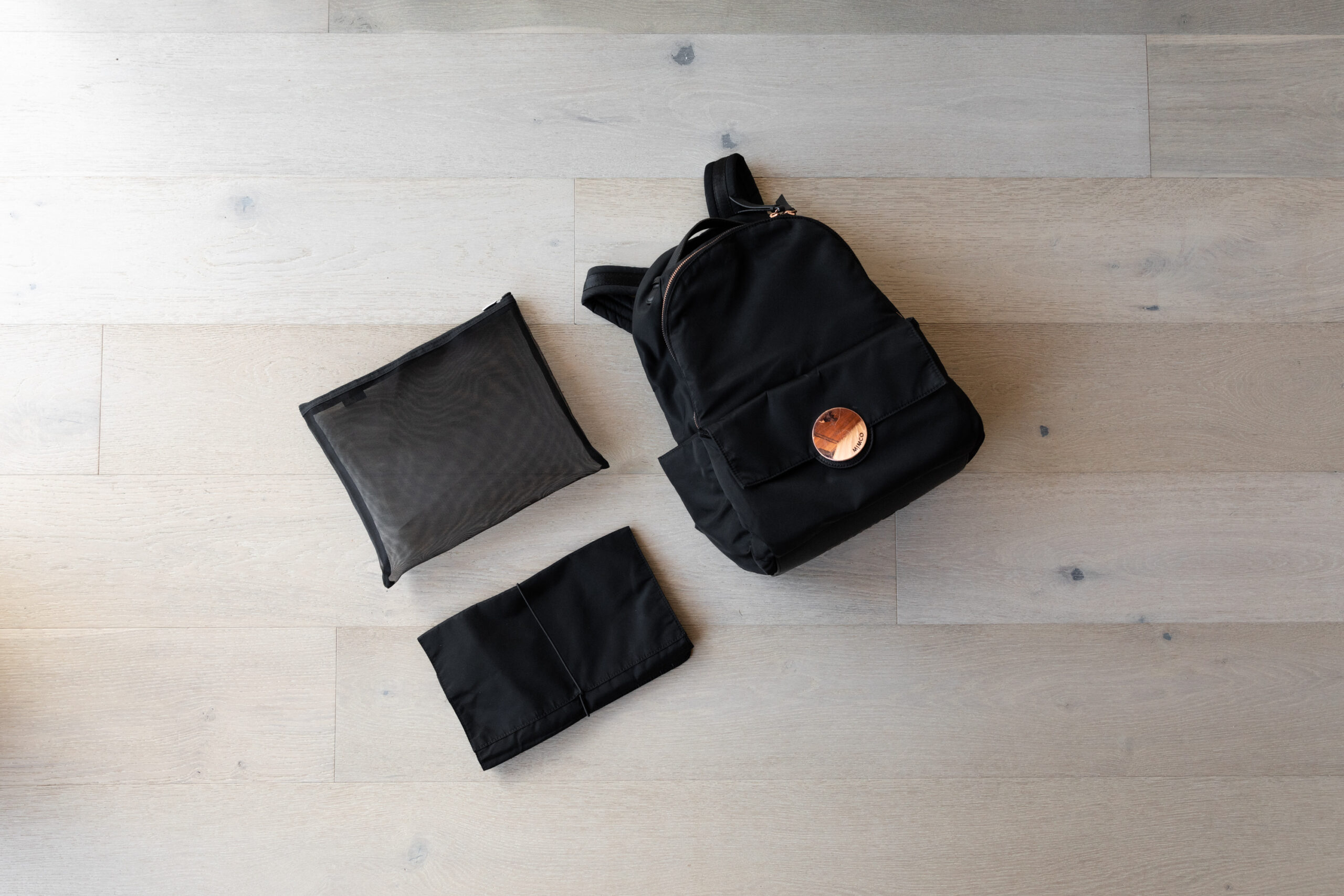 Another thing I really liked about the Mimco Mim-mazing Baby Backpack is that it comes with a baby change mat. I found this really useful as it fits inside the bag perfectly and means I never leave the house without a change mat. This mat was also easy to wipe clean after nappy changes and I liked that it gave bub protection when we had to do nappy changes when we were out.
If you're looking for a nappy bag that has good longevity and you can use well after your baby years, I would recommend this backpack. I'm still using mine 18 months later and it's almost in original condition. Yes, the price is a little higher compared to other nappy bags out there but for the product life span in combination with its stylish design and functionality, I think it's worth the price tag if you plan to use it for a long time.
The Mimco Mim-mazing Baby Backpack was tested by Emily and her daughter Mimi (from 0 to 18 months). Photography by Bri Hammond, produced by The Baby Edit. To find out which nappy bags ranked highest according to the thousands of Australian families we surveyed click here.
This is general information only. If you need personal, health, medical or technical advice when it comes to your growing family, please seek out a professional.