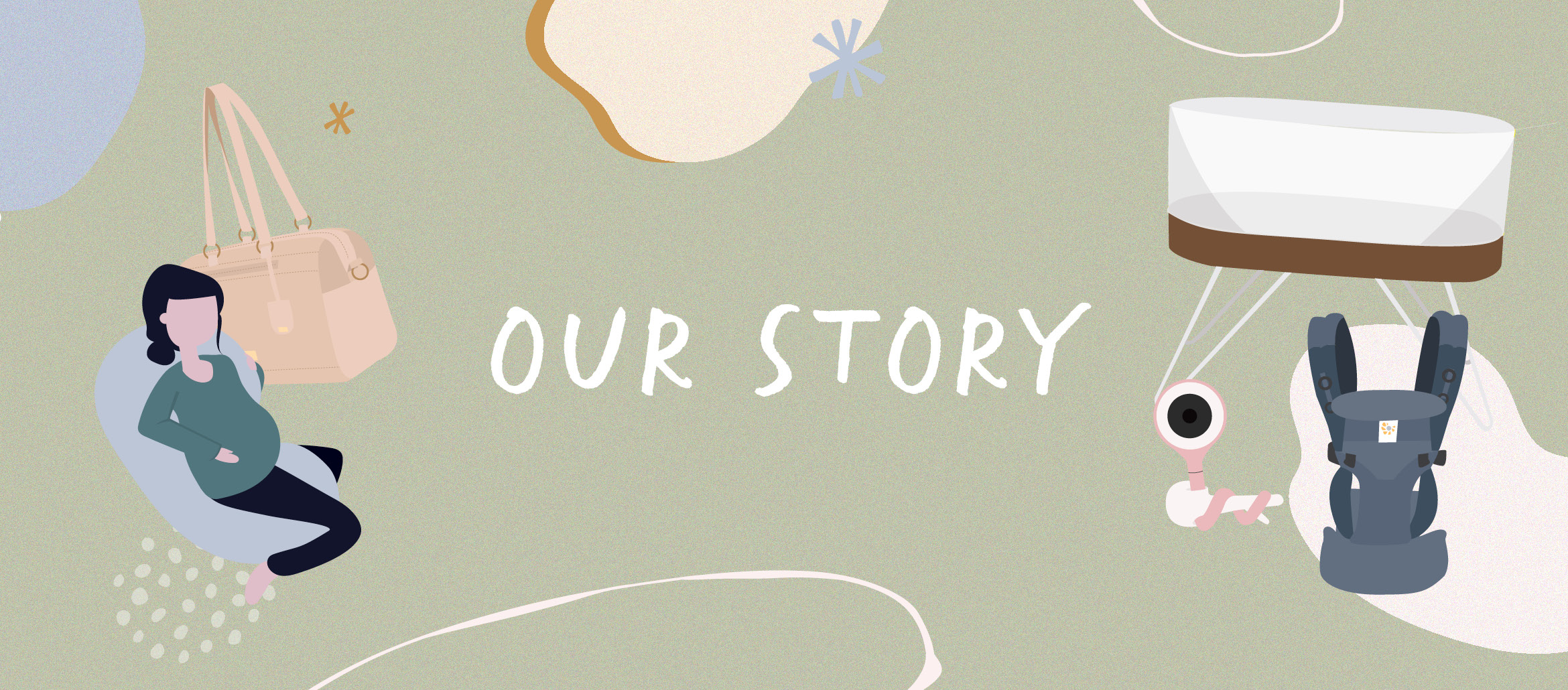 Who we are
Hello, nice to meet you. Welcome to The Baby Edit. Our mission is to bring to you the very best baby products. We do this by surveying thousands of Australian families about the baby products they used, loved and would recommend. We then analyse the data and bring you curated lists of the best products, so you can shop smart for your growing family.
Who is behind our website
Emily Stone is our founder but more importantly she is an accomplished baby product expert with a few encylopedia editions worth of baby product knowledge.
Emily also owns Babybee, Australia's favourite online pram brand and is in the business of working closely with her customers to develop safe, stylish products that make #parentlife easier.
Emily has travelled globally researching, developing and testing baby products across international markets from Australia, China, Germany and the Netherlands to name a few. She's fastidious about safety and quality. She also likes to settle in with some trashy reality television at the end of a long day.
Emily is also an active member of the Infant & Nursery Products Alliance of Australia (INPAA). In short: she takes baby products very seriously. When she's not using them for work, she's using them at home with her family.
Even with all of this background knowledge, when Emily was pregnant with her first child Mimi, her eyes were opened to how overwhelming shopping for baby products could be. There was no one place on the internet to get zero fluff, unbiased, unsponsored and honest baby product comparisons and reviews that were written by baby product experts. She decided to solve this problem herself.
Why we exist
The Baby Edit began as a solution to a problem. Emily was pregnant with her first child and shopping for baby products. She found the process of finding honest product reviews over-complicated, exhausting and near impossible.
She wished there was just one place on the internet that would tell her what she needed without a hidden agenda. No affiliate links. No sponsored posts. She hoped for an online destination that wasn't influenced by advertising dollars when it came to baby product best-of lists and reviews. One that was anchored in research and facts. One that interconnected baby product experts and Australian families. A website you could always depend on when it came to shopping for your baby.
After mining the internet, Emily decided she'd create this elusive website herself and called it The Baby Edit. Her hope is that The Baby Edit will help expecting parents decipher the baby product world by curating you lists of the very best products out there by analysing real-world data.
How we do what we do
Babybee allows us to fund what we do. We worked with Babybee to survey 100,000 Australian families about the baby products they used, loved and would recommend. We used these results and data to build The Baby Edit, so that it accurately reflects what Australian families are loving in the baby product space.
To keep things super transparent and impartial around here, we do not feature any Babybee products in our Best of Lists or write reviews about them onsite.
Our website is built on the feedback from 100,000+ Australian families
Yes, you read correctly. Before we launched The Baby Edit in February 2022, we surveyed 100,000 Australian families about the baby products they used, loved and would recommend. We asked for their honest feedback. We analysed the results.
Using this data and some maths, we identify the best products in each baby product category as ranked by our impartial surveyed parents. We then build content around this data that helps make shopping for your baby a breeze.
For our individual reviews, we purchase and on occasion request a sample product from the supplier to impartially test.
We know every baby and every family is different and try our hardest to bring baby products that suit everyone and celebrate our differences.
Our editorial policy
Brands and retailers cannot pay to be featured on The Baby Edit.
Our BEST OF lists are determined by our survey results. As mentioned we survey thousands of Australian families about the baby products they used, loved and would recommend. We use these insights to build our content.
Our individual product reviews are written by Emily and our team of real parents (who happen to be baby product experts) for parents. Products selected for individual review usually come from our BEST OF lists.
Occasionally we'll review a product outside of these lists if one of our parents have been using it independently and we believe it will help make parenting a little easier.
We do not feature Babybee products in our BEST OF lists or write reviews about Babybee products.

Meet Em
The top three baby products you need: After the obvious essentials I'd say a portable safe space to put bub in while you shower. Some sort of baby carrier to get you through the first four months. Also, a bulk pack of old school cloth nappies to use for everything from a portable change mat to burp cloths to mattress protectors!
The baby product that surprised you the most: The Haakaa breast pump. Read our 2022 Top Australian Breast Pumps story here.
The baby product I couldn't live without: A baby carrier, we did a LOT of carrying! Here's our list of our 2022 Top Australian Baby Carriers story here. 
Binge worthy TV show for late night feeds: Schitt's Creek.
Favourite newborn hack: If bub is not a fan of bath time, a warm face washer over their belly somehow silences screams like magic!
Meet Mimi
My first word: After 'mama' it was up.
The ultimate 3pm snack: I'll never say no to some yummy yoghurt but my favourite snack is a prune (yes, I know my mum uses a secret code word for them).
You'll find me reading: Brown Bear, Spot, That's not my Puppy (or any board book with flaps!).