In the very not too distant future, the day will come when your squishy newborn starts getting active. This is when a comfy baby play mat is highly recommended. However, you can up the ante a little with the addition of a baby play gym when your baby is a little older.
Baby play gyms are designed to stimulate the development of your little one's senses and motor skills. If you're unfamiliar with the term, you may recognise them from your own childhood as the little bar of toys that hang over your baby play mat.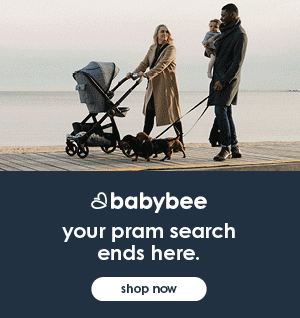 Baby mats can be great when your little one begins tummy time. Tummy time helps your baby build strength in their neck, arms and shoulders and a soft, padded surface will give them a little extra comfort than the floor. You can also pair your baby mat with a baby play gym to stimulate their imagination and hand and eye and coordination. As your little one grows they will also help protect your floors during playtime.
The difference between a baby play mat and baby play gym
A baby play mat is a soft, padded mat for baby's to rest and play, whereas a baby play gym is the mat with the addition of a toy bar that hangs over bub and the play mat. The toys on the baby play gym dangle from the play gym structure and encourage your bub to interact with them.
Both a baby play mat and a baby play gym are a safe, designated space for your baby to play, rest and lounge. A baby play gym also has the added bonus of keeping your little one occupied and entertained, when you need some hands free time. The toys are usually bright and colourful (though you'll find a lot of neutral toned toys too!) to stimulate your bub's senses and ignite their imagination. Some toys are interactive too with rattle sounds and mirrored surfaces.
What to consider when shopping for a baby play gym 

Soft, padded texture: Ensure your baby play gym is a soft, padded texture that offers your little one a comfortable surface. When your baby starts getting a little mobile and exploring on their hands and knees, a soft baby play mat will help protect their hands and knees.
Easy to clean: Trust us when we say you'll be washing your baby play mat a lot! Things with a baby can get very messy, so a baby play mat that is machine washable or even better, water proof is super convenient.
Size and portability: Think about where you plan to use your baby mat and the floor space you'll need. Also consider how your baby play mat folds or rolls in-between uses and if it's easy to pack with you when you're out and about at a friend's house.
Non toxic: As your baby is going to be up close and personal with their play mat, you'll want to ensure the play mat is made from non toxic materials and plastics.
Toys: Are the toys fixed to the toy bar or can they be removed? The benefit of toys that can be removed is that you can then clip them onto your pram or car seat, so they are quite versatile. Depending on what they are made from and your manufacturer's user instructions, some toys may also be machine washable so you can also keep them super clean for bub.
Now that you know what to look for when searching for the ultimate play gym, we rounded up the best play gyms in Australia in 2023. We compiled this list after surveying our TBE community of parents to find out which ones they used, loved and would recommend. Here are the results: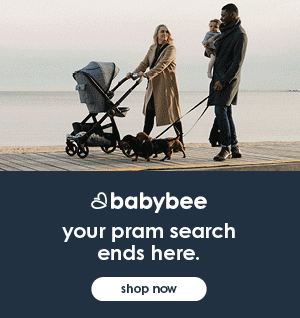 1: Fisher Price Kick 'n' Play Gym
Score: 8.1/10
Price: From $59


Purchase here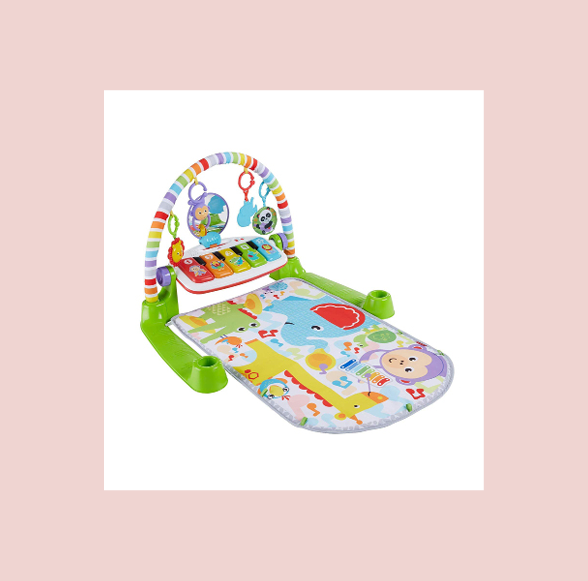 This is a bright, colourful and bold play gym that is designed to grow with your child through their development stages. The base model of this is quite affordable but you have to purchase additional features separately. The Fisher Price Kick 'n' Play Gym integrates lights, music and textured surface to engage your child when you need some much needed hands free time.
Key takeaways from surveyed parents
Parents loved that this product was colourful and super versatile

Parents felt their baby was relatively engaged with this play gym

Easy to set up and pack away

Easy to wash

Some parents felt the mat was a bit thin

Some parents also felt that their babies outgrew the size of the mat too quickly
2: Bright Starts™ Zig Zag Safari™ Activity Gym™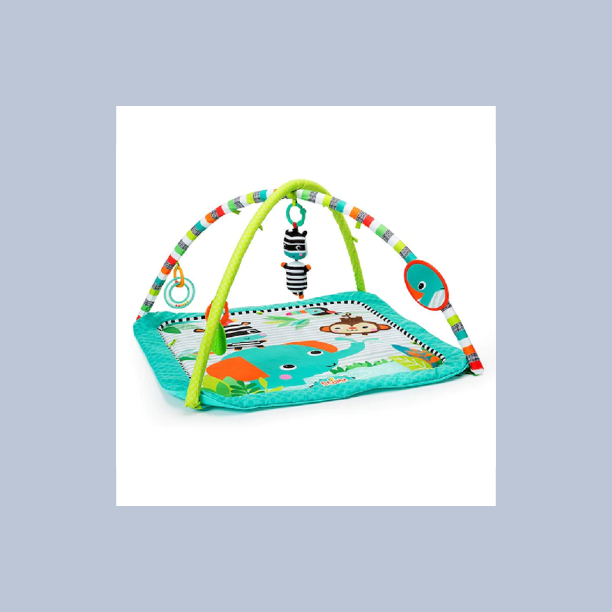 The Zig Zag Safari™ Activity Gym™creates a colourful and safe playzone for bub until around 36 months. It's easy to assemble and move around the house. The mat is padded for safety, but also to encourage bub to move around and explore. It comes with a zebra chime, baby-safe mirror, ring rattle and leaf shaped toy. Toys are all removable, so you can add different toys to mix things up.
Key takeaways from surveyed parents
Easy to assembled and can be used in various ways

Parents like the versatility of it

Some parents found it a bit bulky but the mat itself too small that baby grew out of it quickly

Some parents would have preferred a few more hanging toys included
3: Baby Einstein 4-in-1 Kickin' Tunes™ Music and Language Play Gym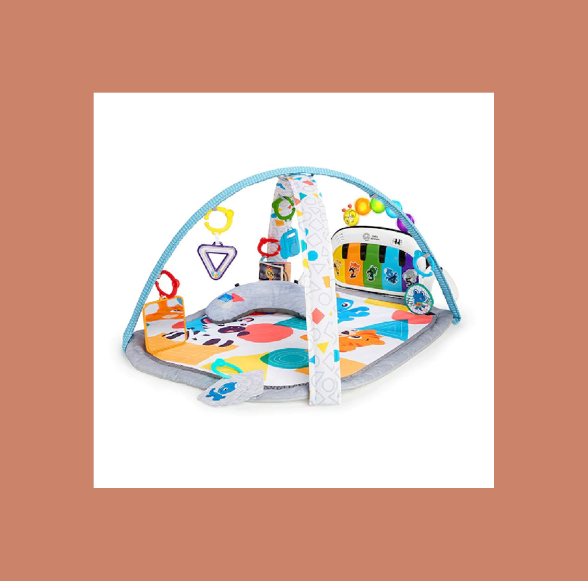 Play possibilities are endless in this play gym. Bub has seven toys to play with and a piano that plays more than 70 melodies, sounds and phrases in 3 languages at the touch of a chubby finger or a kick of a chunky foot. Toys are removable so you can move them around or add different toys to keep things interesting for bub. There are textures, sounds, colours and a mirror to endlessly explore, bub is sure to be entertained.
Key takeaways from surveyed parents
Parents liked the versatility of this play gym

Comes with different textured toys 

Some parents thought the hanging toys hung a little low

Some parents thought the size of the play mat could be bigger and found their baby didn't use the play gym much once on the move
4: Ingenuity Cozy Spot Reversible Gym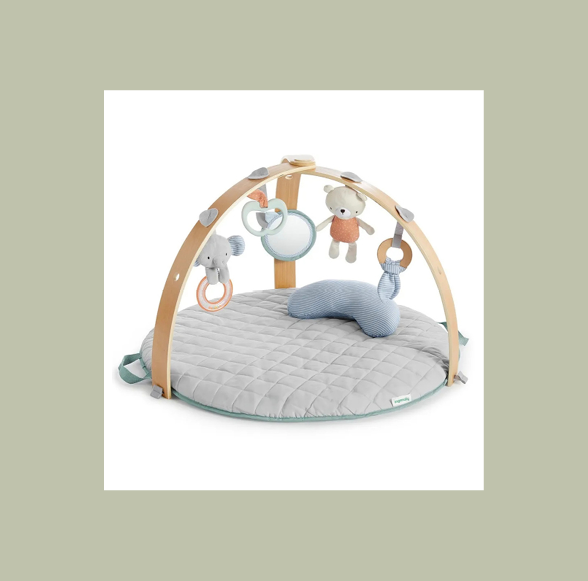 Make tummy time a dream with Ingenuity's Cozy Spot play gym. This play gym has a quilted, padded play mat and wooden toy bar to keep your little one entertained. The toy bar has a slim fold feature to make pack up time easy and it takes up minimal storage when it's not in use.
Key takeaways from surveyed parents
Parents liked the variety of toys that targeted different senses

Some parents found this product difficult to pull apart and clean

Parents really liked the padded, quilted play mat and thought it offered good comfort for bub

It was tricky to add another branded toys to the toy bar due to the very specific hole in the bar that specifically compatible with the toys that come with this product
5: Kmart Wooden Activity Gym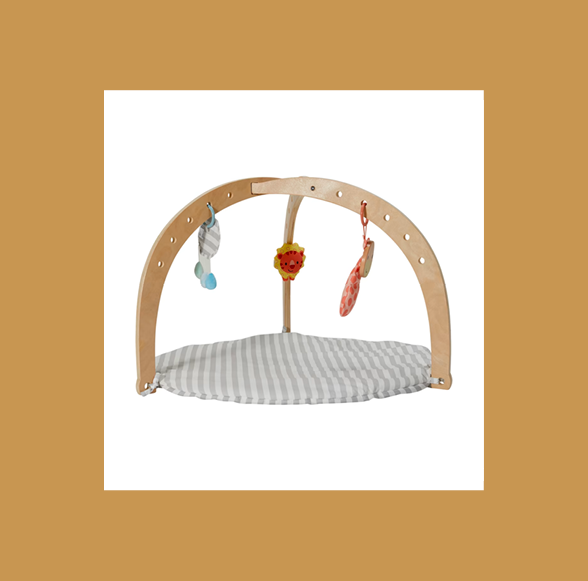 From playtime to tummy time, this affordable wooden activity play gym from Kmart has you sorted. It comes with a padded, soft play mat and wooden arch toy bar with four individual toys. Parents liked the simple and modern design of this play gym and felt the hanging toys actively kept their baby engaged.
Key takeaways from surveyed parents
Parents felt this play gym was good value for money

Parents felt the play mat was a comfortable for their little one

Parents felt the toys could have integrated more sensory materials, sounds and noises

Parents found this product was relatively easy to store between uses
This is general information only. If you need personal, health, medical or technical advice when it comes to your growing family, please seek out a professional.