Just like committing to your favourite pair of jeans, when it comes to nappies and your baby it's really about finding the perfect fit. Newborns need anywhere from 9 – 12 nappy changes a day and that means you're going to need a lot of nappies.
It's hard to know which nappy will be best for your bub until they arrive, so while you can buy some in preparation we wouldn't recommend buying any nappies in bulk until you've tested them.
A lot of nappy brands come in smaller packs, which is great when you're testing a new brand out. Once you find a nappy that comfortable and easy to use, then it's usually more cost effective to buy in bulk. Just note that as your baby grows they will have to go up a nappy size, so keep that in mind when purchasing.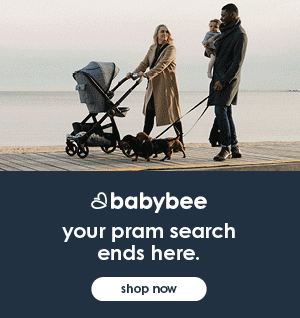 What types of nappies are there? 
Nappies can largely be separated into two categories: disposable and reusable. The first step when shopping for nappies is deciding which of these two styles you prefer to use, then you can start testing different bubs and fits with your bub.
Disposable nappies: These nappies are designed to be used once and then thrown away. They are fitted and have a waterproof external layer and absorbent inner layer. Some disposable nappies come with a wetness indicator that let you know when the nappy has been soiled.
Some disposable nappies are biodegradable and will eventually breakdown in landfill. These nappies are generally made from bamboo, fabrics and paper pulp. Biodegradable disposable nappies typically cost more than disposable nappies but are more sustainable and better for the environment.
Reusable nappies: These nappies are environmentally friendly and are designed to be reused. There's a bit more effort required with reusable nappies as you have to wash them between uses but over time can be more cost effective while also being a sustainable choice.
With reusable nappies (also known as modern cloth nappies), you will need to also purchase a waterproof cover or you can buy all-in-ones or all-in-twos that come with a water poof cover. Cloth nappies can also be used but it can be tricky at first to learn to fold them and harness them to prevent leakage. However, cloth nappies are quick to dry after washing compared to all-in-one varieties that can take longer as the fabric is more dense and layered.
What to consider when shopping for nappies 
Size: Make sure you consult the size guide on the nappies you purchase. You want the nappy to be snug but not too tight or loose around the hips and legs to prevent any chaffing. The right size also means a comfortable nappy for bub and when you consider that they'll be wearing a nappy almost 24/7 for a few years of their life this is very important!
Absorbency: Good absorbency helps keep your baby dry, which can help reduce nappy rash. To check for good absorption, you want bub's skin to feel reasonably dry when the nappy is removed. Babies also have soft and sensitive skin, so also check the quality of the material of the nappy.
No leakage: Nappy changes are already a messy business so let's not make them any messier. You want a nappy that locks in any mess and prevents any leakages. This is where the fit of the nappy is super important as well as securing tape. Bonus: If the nappy is appropriately secured not only can it prevent leakage but it can also trap (to an extent) some odour.
Shop around: As mentioned, it's hard to know which nappies to stock up on until your bub arrives. We recommend testing a few styles and brands to find out which you and your bub prefer. Once you've found the right fit for your family, it can be more cost effective to buy in bulk.
If you're currently shopping for nappies, we've rounded up the Best Baby Nappies in Australia in 2022. We compiled this list after surveying our TBE community of parents to find out which nappies they used, loved and would recommend. Here are the results:
1: Rascal + Friends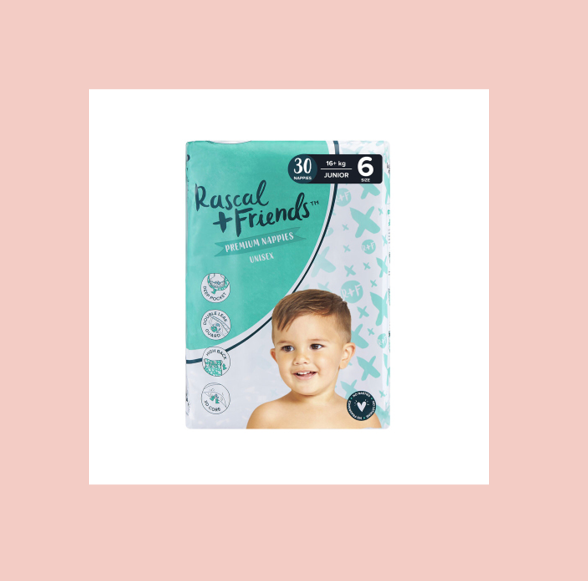 Rascal + Friends topped our list when it came to the most popular nappy brand in Australia as voted by you. Their Premium Range of Nappies includes many features that help make nappy changes less messy, including a stretchy high back waistband, a wetness indicator, three layers of protection and double leak guards.
Key takeaways from surveyed parents
Parents felt these were good value for money

Parents felt they had to experiment with the size a little to find the right fit for their newborn

Had good absorption between changes
2: Huggies Newborn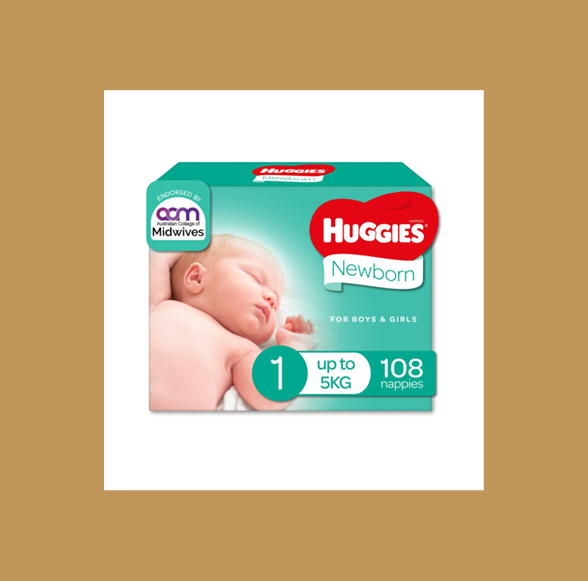 Huggies Newborn nappies are also designed for your precious bundle of joy in their earliest days. This range of nappies is endorsed by the Australian College of Midwives as the preferred choice for baby. These nappies also have up to 12-hours of leakage protection and a wetness indicator that turns from yellow to blue when wet, so there's no second guessing when to change your bub's nappy.
Key takeaways from surveyed parents
Good value for money and can bulk buy once you know it's the right nappy for your bub

Parents loved the wetness indicator so they didn't have to second guess nappy change time

Felt the fit was a bit big for tiny newborns
3: BabyLove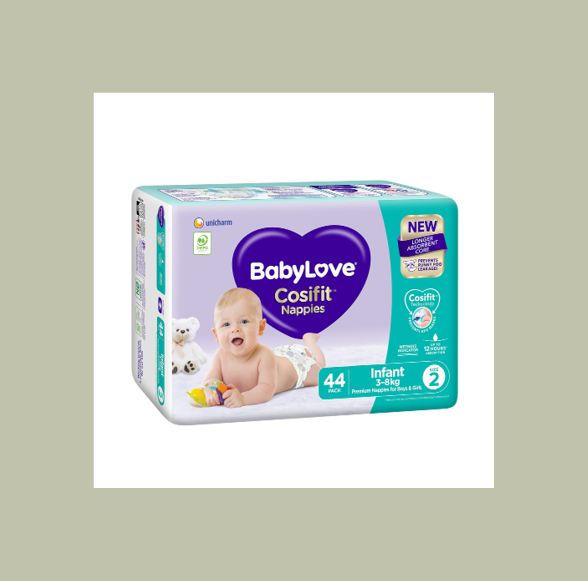 BabyLove's Cosifit range cleverly caters to newborns with various sizes for your tiny bundle of joy. These nappies are designed to have up to 12 hours of leakage protection, a wetness indicator and breathable cover to ensure your baby's skin is comfortable and help reduce nappy rash.
Key takeaways from surveyed parents
Good coverage and leakage protection

With regular nappy changes and maintenance, felt these nappies help minimise nappy rash

Felt the size was pretty accurate for a newborn but parents would recommend you try before you bulk buy
4: Aldi Mamia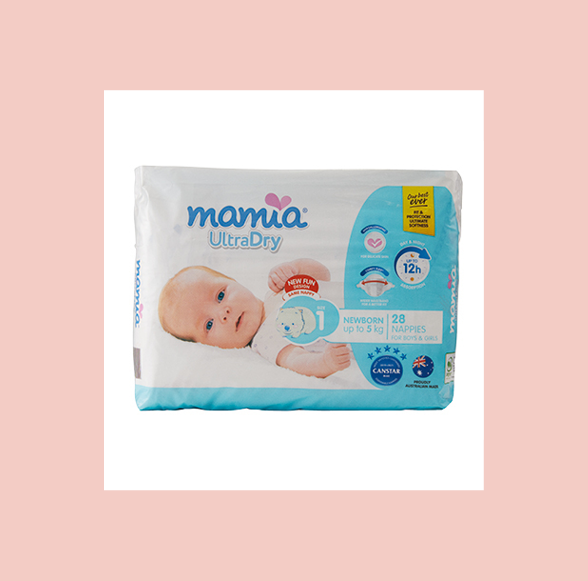 Mamia is Aldi's in-house brand and super popular among parents, especially with newborns. These nappies, similar to the others on this list, come with a wetness indicator and up to 12 hours of day and night absorption.
Key takeaways from surveyed parents
Parents loved the wetness indicator and felt it was pretty accurate at letting you know when the nappy was soiled

Good leakage protection

Felt the fit varied depending on how big or small your newborn was
This is general information only. If you need personal, health, medical or technical advice when it comes to your growing family, please seek out a professional.