The purchase of a high chair coincides with a big milestone in your baby's life: eating solids! Every baby is different but on average this happens at around 6 months.
High chairs are generally used for babies 6 months+ who can sit up unaided. This is really important because they're now eating solid food and need to be upright when it's meal time. A high chair should be a safe, secure and designated spot for your baby to eat. A high chair is also a great place for your baby to experiment and play with their food as they develop and transition to independent eating. (We know that may seem like a long way off when they're tiny newborns but trust us, time flies.)
Many high chairs on the market accommodate babies from 6 months to around 36 months, or around a 15kg weight capacity, but always check the exact specifications before you make any purchase.
What to consider when shopping for a high chair
Safety, first: As with all baby products safety is always a priority. Make sure the high chair you're considering complies with and has passed the Australian safety standards. We always recommend reading your instruction manual when unboxing a baby product and this is especially the case with a high chair.
A sturdy base: Of course you want a high chair that's easy to move around the house but a good high chair should have a sturdy, robust base. You want your high chair to remain firmly in place and prevent any tipping or tripping hazards.
Easy to clean: This is a big consideration! There's no way around it, high chairs are destined to get messy. Trust us when we say, a high chair that's easy to clean will make a world of difference and save you lots of time. Things to look for to make cleaning easier include a removable seat liner and meal tray that's easy to wipe down.
A removable meal tray: Firstly, this will make it easier to get bub in and out of the high chair but also easier to clean your high chair. Bonus tip: a bigger meal tray means more food on the tray and less food on the floor.
Longevity: Buying once and buying well is a mantra we try to live by at The Baby Edit. When it comes to high chairs, we especially like ones that grow with your child and convert from high chair to toddler chair.
Now you know what to look for, but which high chair are you going to buy? We've got you sorted with our Best of High Chairs in Australia. We compiled this list after surveying thousands of Australian parents about the high chairs they used, loved and would recommend. Here are the results:
1: Ingenuity Trio 3-in-1
Score: 9/10
Price: From $189


Purchase here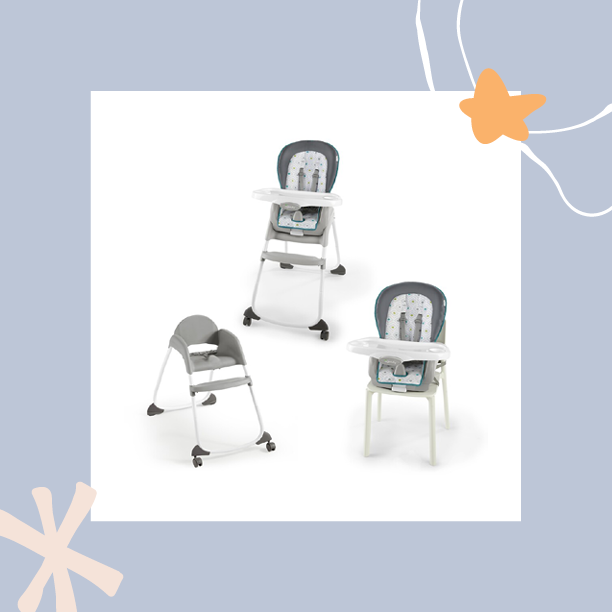 Ingenuity's Trio 3-in-1 Nash high chair offers good longevity. This convertible high chair can be used in three ways, including a high chair, booster seat and toddler seat. It's lightweight enough to move around the house and the removable tray is dishwasher safe/easy to wipe down.
Key takeaways from surveyed parents
Parents love that it's 3-in-1 and can be used in multiple ways

Portable and easy to clean

Some parents found the legs stick out too much taking up too much space
2:
Stokke Tripp Trapp®
Score: 8.4/10
Price: From $429


Purchase here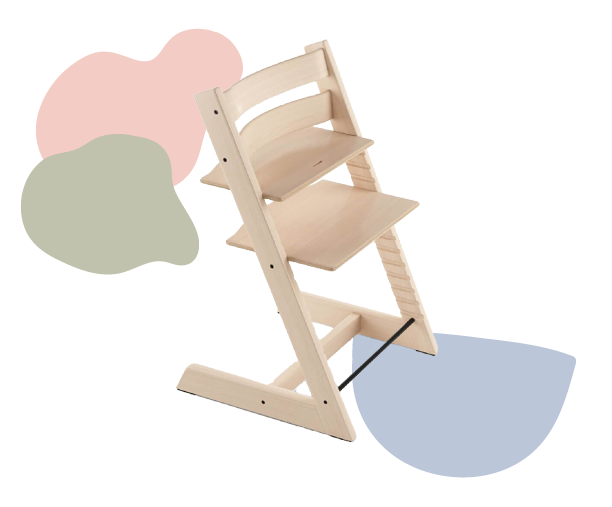 For those looking for a functional high chair that's also a statement design piece, Stokke's Tripp Trapp is for you. Designed in 1972, this classic high chair is dubbed 'the chair that grows with the child' because it is fully adjustable. The idea is that you move it up or down the frame of the wooden high chair to your child's size. This product also converts from high chair to toddler chair to child chair.
Key takeaways from surveyed parents
Parents love how this seat grows with their child

Parents found this high chair hard to clean

Parents found the accessories can be hard to purchase

3: IKEA Antilop High Chair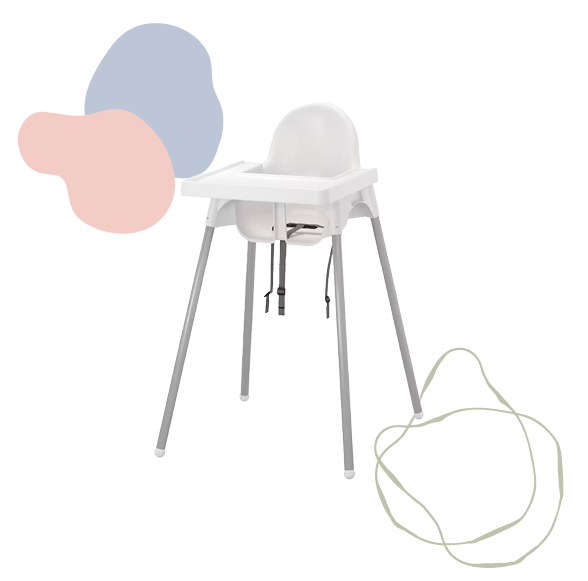 IKEA's Antilop is one of the most popular high chair options on the market. Next time you go to your local café you'll probably see a bunch stacked ready to go for Sunday brunch. The Antilop is one of the most affordable high chairs, as well as being easy to use and easy to clean. This high chair does not convert into a booster seat or toddler chair but you can buy accessories, including seat liners and custom meal trays for it.
Key takeaways from surveyed parents
Nearly every parent surveyed found this high chair easy to clean

Parents live how light and portable this high chair is

Some parents love the simplistic design, but others found it a bit dull

4: Kmart Prandium High Low Chair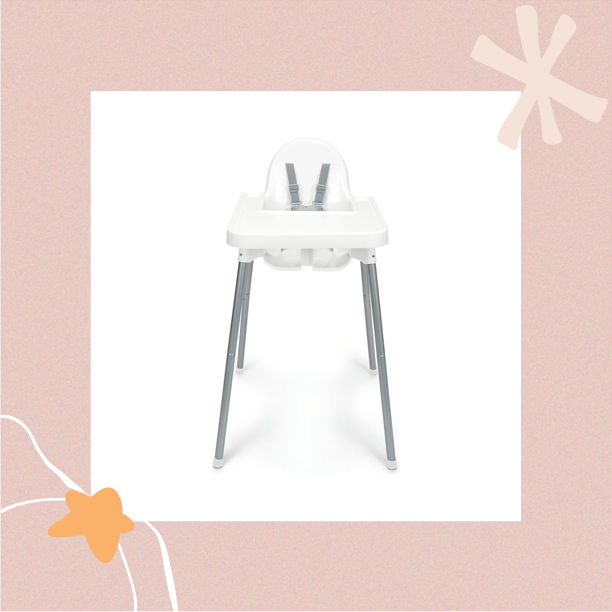 Another very affordable, and easy to use and clean option. Although the Prandium High Low Chair doesn't convert into a booster seat or toddler chair, it does come with a safety harness, anti-slip pads and removable tray.
Key takeaways from surveyed parents
Very easy to clean

Basic but very easy to use

Some parents commented on the lack of padding support available for this seat  
This is general information only. If you need personal, health, medical or technical advice when it comes to your growing family, please seek out a professional.