Nappy changes are messy business, especially when you consider newborns need 10-12 changes a day. This is where a good change table can be more than a nappy changer but a game changer in a parent's life.
A change table offers a designated safe space to change your little wriggly little one. If you're in the process of setting up a nursery, we definitely think a change table is a must because it keeps everything you need to clean bub within arm's reach.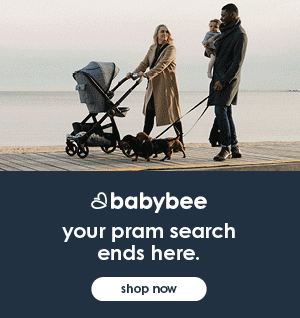 What types of change tables are on the market? 
When shopping for a change table there are a few styles you're likely to come across, such as:
Change table with shelves: This is specifically designed to be a standalone change table with a change table pad on top and open shelves below. Once bub outgrows this, some parents use them as laundry or bathroom storage caddies to get extra usage out of them around the house.
Dresser with change table topper: This looks like your classic dresser/set of drawers but with a change table topper. This is great for ample storage and when bub outgrows the change table component, you can simply take it off and use the piece of furniture in their bedroom.
Change table topper: This is a small change table pad/topper that you simply put on a flat surface to change bub. This style typically does not come with storage solutions as it's a compact, standalone portable product.
What to consider when shopping for a change table 
Safety: As with all baby products you'll want to go the extra mile to ensure any baby product you bring into your life is super safe. As there are no mandatory Australian safety standards for change tables it is especially important you do your due diligence when buying one. Always keep your eyes on baby when using a change table and keep one hand on them at all times so that they cannot roll over.
Roll off protection: Always look for good roll off protection that will help minimise the risk of your baby rolling off the change table. This usually includes a barrier around all four sides of the change table or change table pad.
Storage: You'll want some good storage options for nappies, nappy cream, change of clothes and other bits and bobs you need in close proximity so you can always keep your eyes and a hand on bub. It's no secret for such tiny humans babies need a lot of stuff, so any extra storage is always a bonus.
Stability: Ensure your change table is super strong, stable and sturdy to support your wriggly baby and squirmy two year old! You want to avoid anything that appears flimsy or cannot withstand the weight of your little one.
Think about where you'll be using your change table 
Babies need a lot of nappy changes throughout the day, so you'll want to position your change table somewhere that's easy to access and convenient.
You may want to consider a change table with lockable casters if you plan to move it around the house frequently. Or if you live in a double storey or large house, you may wish to invest in two change tables or a portable change mat that you can also use.
To find out the best change tables in Australia in 2023, we surveyed our TBE community of parents to find out which ones they used, loved and would recommend. Here are the results: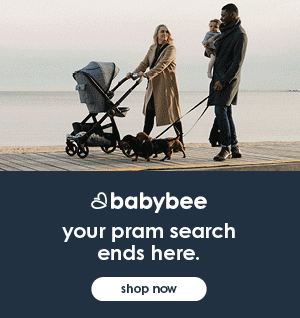 1: Tasman Eco Turin Change Table
Score: 8.9/10
Price: $299.99
Purchase here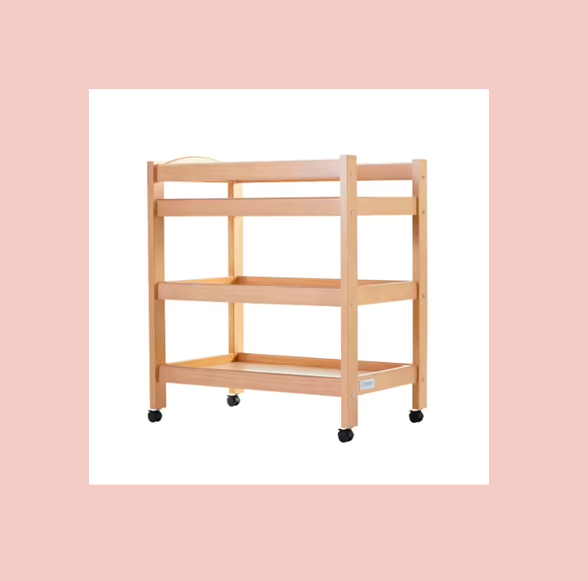 Tasmin Eco's Turin change table is a modern and contemporary design that will seamlessly integrate into interior setting. This change table has high sides to prevent any rolling and two shelves to store all of your nappy change essentials and more. The Turin is also on wheels, which makes moving it around the house easier. However, in our experience we've found it's more practical to keep change tables in the same designated place.
Key takeaways from surveyed parents:
Parents like the sleek, modern design

Parents felt this change table had ample storage but would recommend using storage organisers to keep things tidy

Need to use a change mat with this product

While it does have wheels, parents didn't really move the change table from room to room
2: Boori 3-Tier Changer 
Score: 8.3/10
Price: $329.95


Purchase here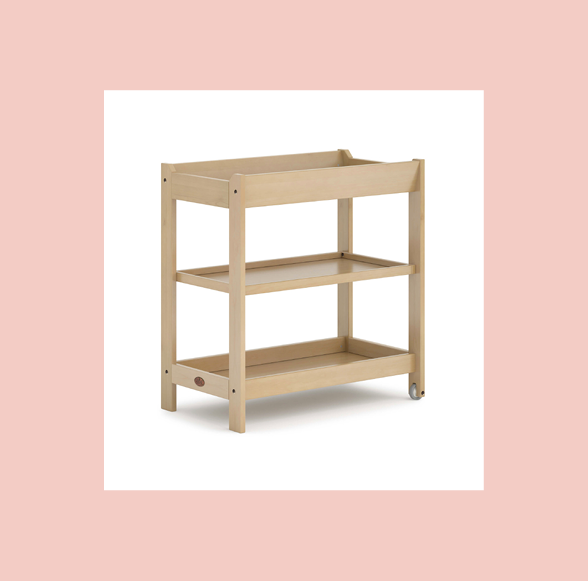 The 3 Tier Changer from Boori is a simple and practical change table that makes changing bub a breeze. With this product you will need to purchase their change mat separately to make nappy changes comfortable for bub. The two lower shelves are great for storing all of your nappy changing essentials and parents loved that this product has casters, which made it easy to wheel around the house. However, with most change tables the general recommendation was if you live in a double storey house and would like to change bub both up and downstairs to invest in a second change table.
Key takeaways from surveyed parents
Parents loved that simple and modern design of this change table

Parents loved that they could use this change table as a storage caddy once bub no longer needed nappy changes

Parents used this product alongside organisational caddies, which made it easier to keep the changer tidy and access what they were looking for faster

Parents also like that this product was on casters but didn't move it from room to room too often
3: IKEA Sniglar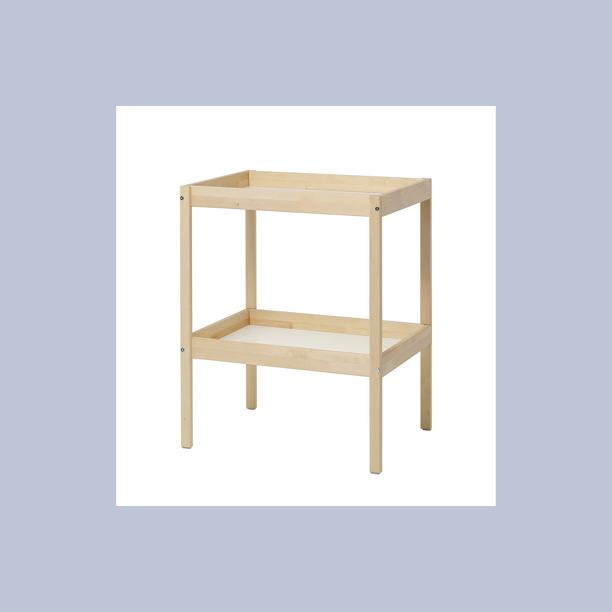 The Sniglar change table from IKEA is a simple but stylish change table. It comes with only 1 shelf, but with the help of IKEA storage containers you can turn it into the perfect change table for you and your family's needs.
Key takeaway from surveyed parents:
Reasonably affordable and good value for money

Easy to assemble

Parents like this change table is functional and doesn't take up too much space

Some parents felt the barrier didn't protect bub from rolling off, especially for older, wriggly bubs

Some parents thought it was a bit too small and their baby grew out of it quickly

4: Mocka Aspen Change Table

Score: 7.1/10
Price: $299.95


Purchase here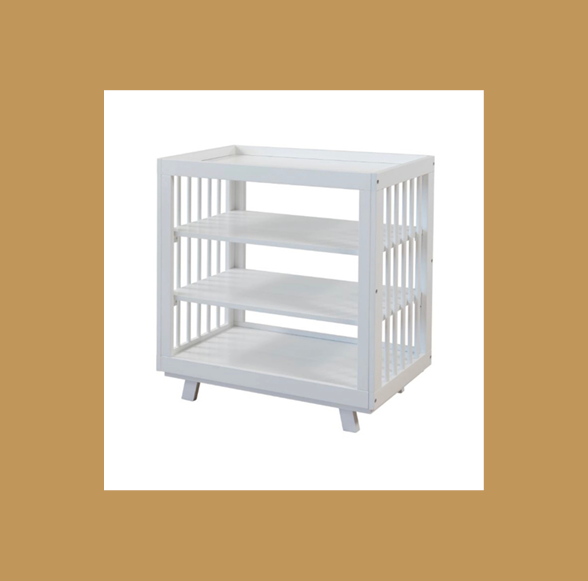 Mocka's Aspen change table has been designed with your interiors at the forefront. This super stylish change table is also practical too with three shelves for storage. This is another change table option that will fit in with any interior setting and once bub no longer requires nappy changes serves well as a bookshelf in your little one's room.
Key takeaways from surveyed parents:
Parents liked the design of this product and that they could use it as a standalone piece of furniture after nappy changes were no longer required

This change table is not designed to move around the house and does not come with casters

Parents loved the three shelves for storage

You will need to purchase the change mat for this product separately

Parents found the width of the change table was spacious enough for their little one
Special Mention: Leander Matty™ Change Mat
Although the Leander Matty is technically not a change table it is well worth mentioning as parents listed and scored this changing matt in the change table category. It is certainly worth considering this product as an additional to a change table as it does not serve the same purpose as a free-standing change table.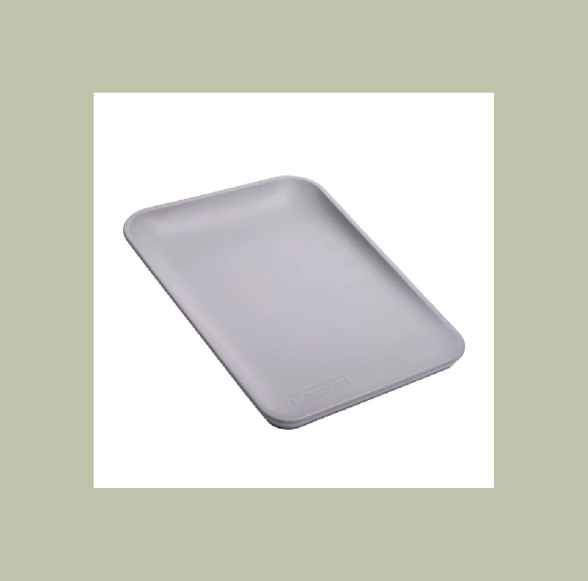 Who knew a stylish change mat could exist, but here it is. Leander have designed a stylish mat that's simple, durable and very functional. Made from soft PUR foam that's squishy and soft, said to give bub the feeling of skin-to-skin contact. This mat is made to last, making the price point completely worth it. It features a fixed base, so it doesn't move around on whatever surface you place it on. It's water resistant, easy to clean and free from toxins. The Matty™ changing mat is tested and certified according to the European standard for child safety and dangerous substances. In addition to this Matty™ has achieved the recognized TÜV SÜD safety certification. TÜV SÜD is a recognized international test institute within certified product safety testing – on a global scale.
Key takeaways from surveyed parents:
Parents love how compact and portable this mat is

The polyurethane foam makes it easy to wipe down and clean

Parents felt this mat was comfortable for bub

Some parents felt the mat could have been a bit longer, especially for taller bubs

Some parents thought the polyurethane foam was too cold in winter and would recommend using a muslin cloth to add some warmth
This is general information only. If you need personal, health, medical or technical advice when it comes to your growing family, please seek out a professional.