Babies are super clever. Once they're in the real world, they quickly discover the best place to be is in their loved ones' arms. It's pretty adorable and you'll definitely embrace cuddle time. But eventually you'll need some hands free time, especially when life ushers you back into regular programming (or at least a new version of it!).
As you try and whiz through your to-do list, you'll need a safe place to pop bub down. If it's nap time, you can put your little one in their cot or bassinet for a snooze.
However, if your bub is wide-eyed and active they may be less inclined to go down. If you find yourself in this position, a baby bouncer, rocker or swing can step into help.
Why consider a baby bouncer, rocker or swing?
Baby bouncers, rockers and swings are designed to mimic the constant movement and motion your baby experienced in the womb (which is why babies also love being gently rocked in your arms).
These products can offer some respite when you need some hands free time, as their gentle rocking motion aims to settle your baby.
What's the difference between all three?
Baby bouncers
A baby bouncer is compact, portable and lightweight. They're typically powered by your baby's own movements or with a gentle nudge.
As many are cordless and don't need batteries to operate, they are convenient to use anytime and anywhere. Baby bouncers are generally not motorised and therefore do not move continuously.
Baby rockers
A baby rocker is low to the ground and works similarly to a rocking chair with curved bands at the base of the frame, which gently rock back and forth.
Baby rockers come in manual (where you have to nudge the product to rock) and motorised options (where the product is power operated and will rock continuously).
If you're finding it tricky to decide between the three models, a baby rocker can be a good middle ground between a baby bouncer and a swing.
Baby swings
A baby swing is likely to offer your bub the most movement because the baby seat is suspended. Different models will swing back and forth, side to side and even in a circular motion.
Baby swings are generally power operated (via electricity or batteries) and can be on the bulkier side.
If considering a baby swing, think about your space, how often you want to move the product around and if it will be in close proximity to a power outlet (if it's battery operated be sure to keep some spares around!).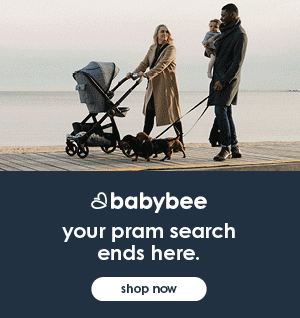 How long can I use these products?
Bouncers, rockers and swings can be used with supervision for newborns until your baby can sit upright by themselves (about 6 months but will differ from baby to baby).
We recommend using these products to help with those in-between moments when you need some hands free time but bub needs a little comforting.
Red Nose advises against babies sleeping in bouncers, rockers or swings. Once bub falls asleep move them into their cot or bassinet with a flat surface.
To help you narrow down your search, we surveyed thousands of parents and asked them which baby bouncers, rockers and swings are worth the investment. We analysed the results and compiled their top picks below:
1: BabyBjörn Bouncer Bliss

The BabyBjörn Bliss is compact, lightweight and easy to move around the house. This product is suited from newborn to 2 years, giving it a longer life span compared to other bouncers (which usually have a lifespan of 0-6 months). BabyBjörn's Bliss naturally rocks with your baby's movements or a gentle nudge, and as your baby learns to control the rocking it can stimulate their balance and motor skills.
Key takeaways from our surveyed parents:
The seat fabric comes off easily and is machine washable

This bouncer was extremely lightweight and easy to move around the home

Parents also loved that this bouncer folds flat for storage

No batteries or power outlet required for this bouncer

This bouncer has three adjustable seat positions for your bub

This bouncer has a longer life span compared to others on the market (suitable from newborn to 2 years)

The toy bar (sold separately) is a little pricey
2: 4Moms® MamaRoo® Multi-motion Baby Swing

The 4Moms® MamaRoo® Multi-Motion Baby Swing mirrors the movements parents make when comforting a baby by bouncing up and down and rocking side to side. This product features five different motion options that mimic a car ride, tree swing, kangaroo hopping, a wave and rock-a-bye and five different speeds, totaling 25 different combinations. This rocker also comes with built-in white noise and connects to Bluetooth, allowing you to play your own tunes. The seat also reclines.
Key takeaways from our surveyed parents:
Parents loved the variety of motion options and combinations

This product comes with built-in white noise that can help soothe your bub

This rocker was pretty lightweight and easy to move around the house

Some parents found the power cord was too short, meaning you always had to make sure the rocker was positioned near a power outlet

Some parents felt the rocker was a little noisy

This rocker is on the pricier side compared to others available on the market
3: Nuna Leaf Grow

The Nuna Leaf's gentle sway has been designed to replicate the soothing movements a parent makes when comforting their child. An initial nudge prompts the Nuna Leaf to sway side to side continuously for up to two minutes (no batteries or electricity required for this product). This product can also be used through various stages of your child's development. You can use it as an infant seat or convert it into a toddler seat (weight limit capacity is 60kg).
Key takeaways from our surveyed parents:
Parents loved that this product had a long life span and could be used as an infant seat before converting into a toddler seat

The swing motion is not continuous and needs to be manually prompted

Easy to move around the house and store

No cords or batteries needed for operation
4: Fisher Price Take-Along Swing and Seat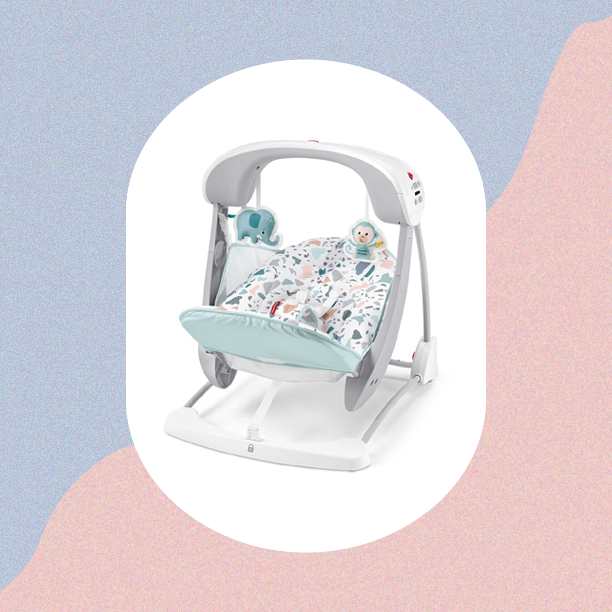 The Fisher and Price Take-Along Swing is sure to sooth bub with its gentle swinging motions, soft padded seat, soothing music and comforting vibrations. It comes with an affordable price tag compared to other bouncers, rockers and swings on the market.
Key takeaways from our surveyed parents:
Has a nice gentle movement

Compact and easy to move around the house

Some parents felt it kept their bub entertained for those much needed hands-free moments

Some parents would have preferred if this product had more recline options

Some parents found this product tricky to clean
This is general information only. If you need personal, health, medical or technical advice when it comes to your growing family, please seek out a professional.