The Baby Kit Starter Pack can feel never ending and it can be difficult to determine what's a must have with a nice to have. But we're here to help you decipher what's what and a product that definitely falls into the must have category is a bottle steriliser.
Warm milk is a breeding ground for bacteria and a bottle steriliser is essential to help protect your baby and their delicate immune system. This product helps fight off infection by killing bacteria using either using steam or UV light.
A bottle steriliser is particularly useful if you're bottle feeding, and even if you're not bottle feeding we still recommend them to sterilise dummies, sippy cups and some toys. A bottle steriliser deep cleans products in a time efficient manner.
Bottles need to be cleaned after every use to prevent bacteria forming and potentially infecting your baby, and when you consider a newborn will feed anywhere from 8-12 times a day that's a lot of bottles and dummies to clean.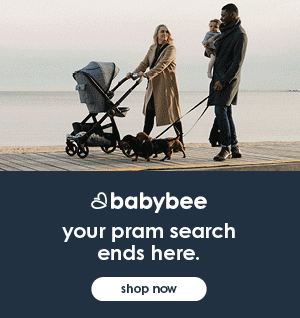 What types of bottle sterilisers are available
Electric: Using a small amount of water, this style uses steam at high temperature to kill off bacteria.
UV: Instead of using steam and water, a UV bottle steriliser uses ultraviolet technology to deep clean your baby products and rid them of bacteria.
Microwave: Microwave bottle sterilisers are generally more compact and great if you have limited space. As they are more portable you can often take them away with you.
Portable: There are also portable bottle sterilisers available that you can use when you're on the go, which are excellent for travel.
What to consider when shopping for a bottle steriliser
Size: Think about the size of the bottle steriliser in terms of how often you plan to use and how much you have to clean. If you are exclusively bottle feeding or bottle feeding often, a larger bottle sterilise can be handy as you can clean more bottles at once. A larger unit is also good as it means you can also sterilise dummies, sippy cups and some toys along with your bottles.
Storage: While the size of the unit is important, it's also important to think about where you'll store the bottle steriliser in between uses. A larger unit will take up more bench space, which can be tricky if you have limited space. If you are lacking in space, microwave bottle sterilisers are generally smaller and more compact.
Easy to clean: While the bottle steriliser is cleaning your baby's goods, the unit itself needs to be cleaned too to ensure no bacteria forms. Look for a steriliser that is easy to clean and only comes with a few pieces that can be removed for cleaning.
Length of cycle: Think about how often you'll be using the bottler steriliser and check the run time of a cycle. You definitely don't want to spend your time hovering at the kitchen bench waiting for a bottle to finish cleaning during a late night feed. Look for a bottle steriliser that runs efficiently and will save you time.
Compatibility: Make sure the size of the bottle steriliser can accommodate various sized baby bottles. If you purchase a bottle steriliser that specifically suits the size and shape of your baby's favourite bottle and then you start using a different style and it no longer fits, you'll need a new bottle steriliser.
Extra features: Some bottle sterilisers come with really helpful, time saving features. For instance, some bottle sterilisers will also dry your bottles. Some bottle sterilisers are also portable and can be used on the go, which is especially great when you're travelling or away from home for an extended period of time.
Now let's keep those baby bottles, dummies and sippy cups super clean with our Best Bottle Sterilisers in Australia in 2023 list. We put this list together after surveying parents in our TBE community and asking them which they used, loved and would recommend. Here are the results: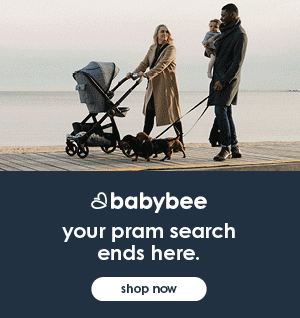 1: Phillips Avent Microwave Steam Steriliser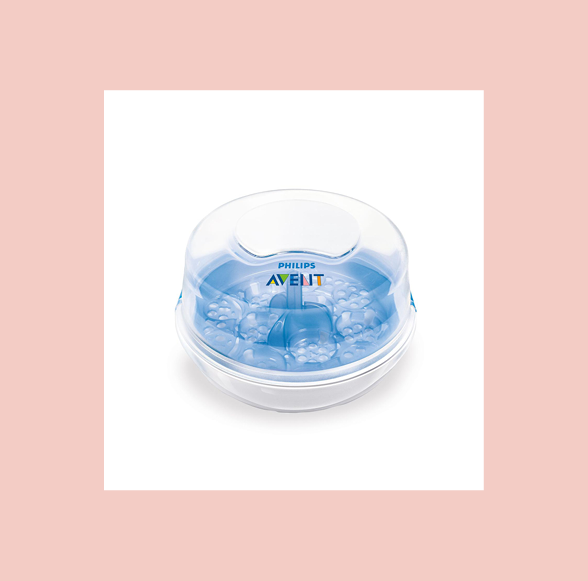 In the time of a 2 minute zap in the microwave, Phillips Avent Microwave Steam Steriliser kills 99.99% of harmful germs on your baby's bottles. This compact and lightweight bottle steriliser is best suited for Phillips Avent bottles, which can fit up to four at a time. If you're looking for a quick and efficient bottle steriliser that doesn't have you hanging around the kitchen for hours, this might be the one for you.
Key takeaways from surveyed parents:
Parents love that it's easy to use

Some parents found it too small
2: Tommee Tippee Super Steam Advanced Electric Steamer
Score: 8.2/10
Price: $174.95


Purchase here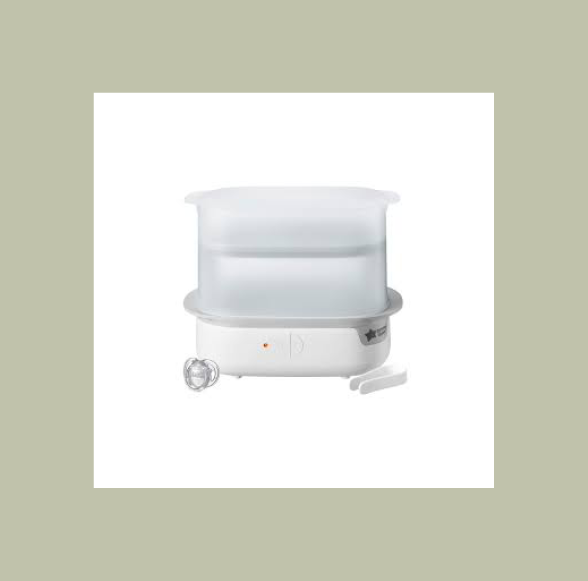 The Tommee Tippee Super Steam Advanced cleans up to 6 bottles in 5 minutes. This super efficient and effective electric bottle steriliser can also accommodate dummies and other smaller baby objects too. If the lid remains unopened after a cycle, the contents inside will also remain 100% sterilised for up to 24 hours and it uses 100% natural steam to clean.
Key takeaways from surveyed parents
Simple to use

Quick and easy to start

Parents love that it has two levels and has a lot of space

Some parents found it difficult to clean
3: Kmart Microwave Steamer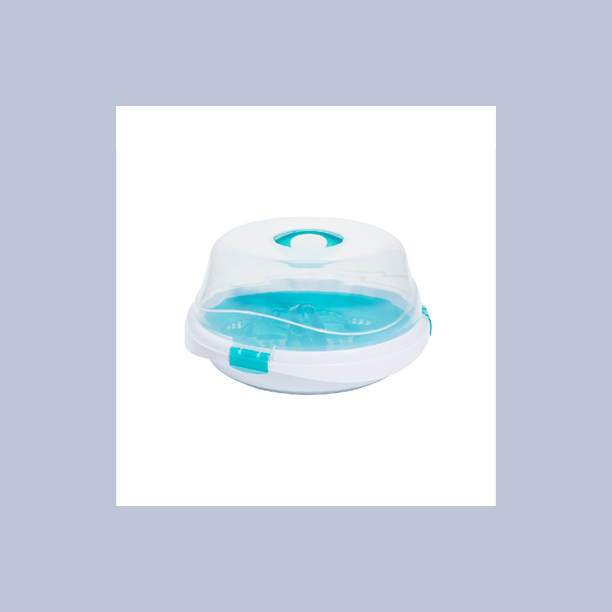 If you're looking for a steriliser that won't break the bank, then this might be the perfect one for you. Kmart's Microwave Steamer is a very affordable option that uses steam to sterilise. It can hold up to 4 bottles with accessories. It also comes with a sterilising rack and tong.
Key takeaways from surveyed parents
Parents loved how affordable this steriliser was

Easy to use

Does the job
This is general information only. If you need personal, health, medical or technical advice when it comes to your growing family, please seek out a professional.