You've probably never been jealous of an octopus before but the day will come in your parenting journey when the idea of having eight arms will sound very appealing. Imagine the convenience! Imagine how much we could get done!
Sure, it's a fantasy but sometimes it's nice to dream. Luckily though, there is a baby gear product that offers a hands free option while keeping bub close.
Enter, the baby carrier.
Why consider a baby carrier?
A baby carrier is a convenient way to transport your child while bonding with them at the same time. This method of carrying/transporting your child is often referred to as 'babywearing'.
While a baby carrier, sling or wrap is a nice-to-have, a whopping 87% of our surveyed parents told us they purchased one.
Our surveyed parents loved the mobility a baby carrier offers. They found them especially useful when out in a crowd, on public transport or even when they were moving around the house.
Now if you're considering a baby carrier, there's a few styles to choose from but we'll focus on the three most common: a sling, wrap and soft structured baby carrier.
Sling baby carriers
A sling baby carrier is a single piece of fabric worn across your torso to create a pouch for your baby to sit in. This style usually only offers one-shoulder support and sometimes comes with or without ring attachments. A sling is good for newborns who love to snuggle but as your baby grows some parents/carers find it harder to carry their little one in the fabric sling.
Wrap baby carriers
A wrap baby carrier is a piece of fabric you wear across your whole torso and across both shoulders to create a pouch for your baby to sit in. Learning how to use a wrap baby carrier can take some practice and be time consuming until you master the art of the perfect wrap. You want the wrap to feel both comfortable and supportive for both you and bub.
Some brands offer ready-to-wear wraps that you slip into like a t-shirt, offering the benefits of a wrap without a gymnastics routine.
Similar to the sling, newborns feel cosy in a wrap baby carrier but some parents find it harder to carry their baby in the fabric wrap as their little one grows. At this point, they usually switch over to a soft structured baby carrier for more support.
Soft structured baby carriers
A soft structured baby carrier is usually designed for a slightly older baby. However, there are some on the market that cater for newborns (just check before you purchase).
A soft structured baby carrier evenly distributes your baby's weight across your shoulders, hips and waist (depending on the brand you purchase). Unlike slings and wraps, where the baby's weight is distributed across your shoulders only.
No wrapping is required with this style. Simply put bub inside the structure and buckle up.
With this option, bub can be parent facing or world facing. Some styles even allow for your child to be carried on your back.
As with longevity? Many styles can carry children up to 36 months.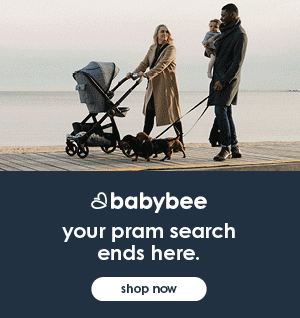 So now that you're caught up with the portable world of baby carriers, we've compiled this handy list of the best baby carriers to get you and your precious cargo from A to B. These top picks come from our surveyed community:
1: Tula Explore Baby Carrier
Score: 9.6/10
Price: From $299
Purchase here

The Tula Explore Baby Carrier is designed to grow with your baby as it's suitable for both newborns and toddlers. This product can be worn in six positions, including parent facing, forward facing and on your back. It also has adjustable height and width settings, a padded neck support pillow for newborns and supportive shoulder padding for the wearer. With so many patterns and prints to choose from, our surveyed parents loved that they could incorporate their own sense of style and have some fun while out and about.
Key takeaways from our surveyed parents:
Parents loved that this product was easy to use, including getting baby in and out of without too much fuss

Parents were happy to pay a little more for this product knowing it would grow with their baby and they could use it for a few years

This carrier is available in a variety of fun colourful prints

Some parents felt this carrier was a little too big for their newborn
2: Moby Wrap Classic

The Moby Wrap Classic is a straightforward wrap carrier that is one size and can be worn in various carrying positions. Parents and carers love this particular carrier from the Moby range as it evenly distributes weight across both your shoulders and back when you're carrying your little one. If you're a first time user of a baby wrap carrier it can be a bit tricky but after a few attempts you'll get the hang of it with Moby's helpful video tutorials.
Key takeaways from our surveyed parents:
Parents loved both the quality and softness of the fabric

It was easy to wash and carry with you

Parents mentioned it was tricky to use in the beginning
3: Ergobaby Omni 360 Cool Air Mesh Baby Carrier

This is another all-in-one soft structured baby carrier designed to take your newborn through to 36 months. Ergobaby's Omni 360 Cool Air Mesh Carrier has been specifically designed for the Australian climate with its mesh design encouraging maximum airflow. For the grown up wearing this one, the perfect fit is only a few adjustments away with padded shoulder straps and an ergonomic design to ensure maximum comfort for both you and your baby. Read our review of this product here.
Key takeaways from our surveyed parents:
Parents loved that they could use this carrier until their little one was a toddler

Parents felt this carrier was suitable for newborn use and that they didn't need to use a newborn insert

An easy to clean option for those messy little accidents

Some petite parents found this carrier was a little too bulky for them

This carrier is on the pricier side compared to others on the market
4: LÍLLÉbaby All Seasons Baby Carrier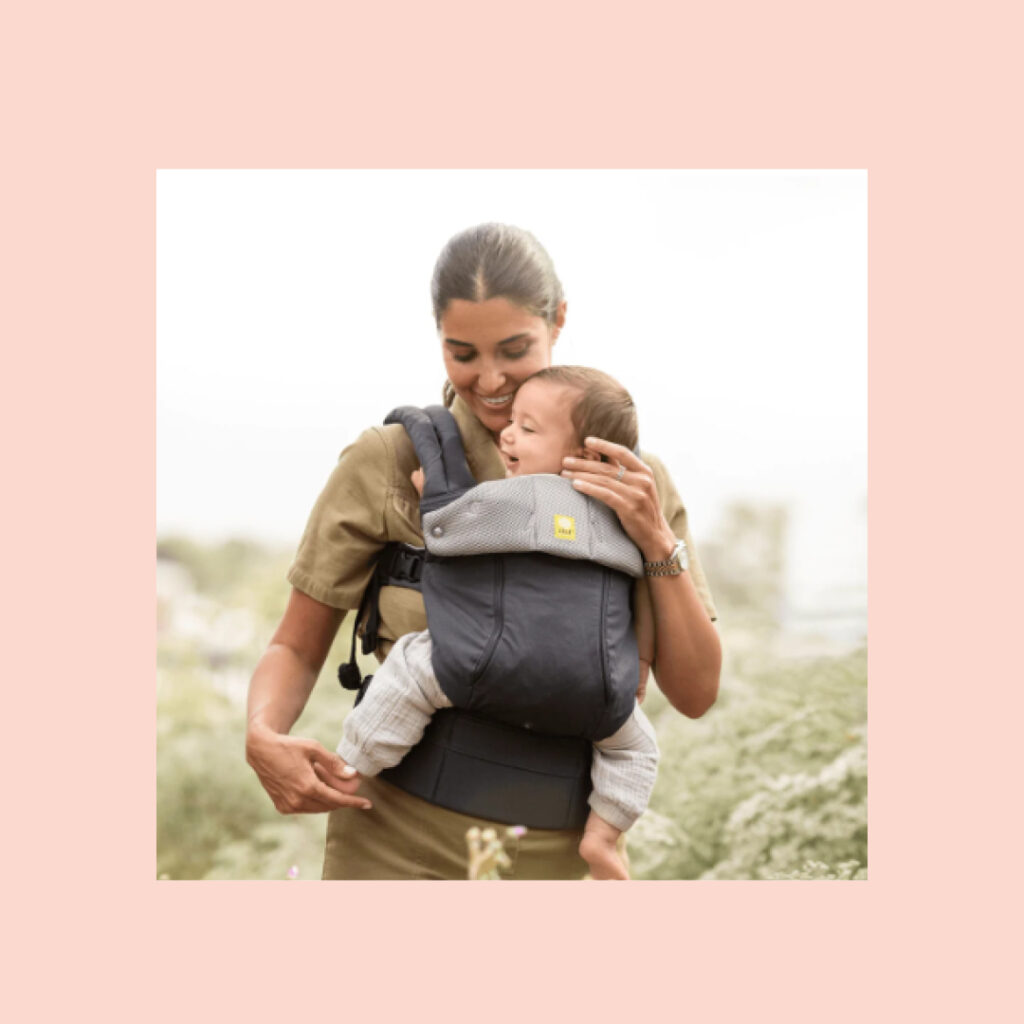 The LÍLLÉbaby All Seasons carrier is designed for infant to toddler. As the name suggests, this carrier is designed for all seasons. It comes with a temperature control panel, head and neck support, and a removable sun hood. This carrier can be worn in many different ways including front facing, forward facing, hip and back.
Key takeaways from our surveyed parents:
Easy to put on

Comfortable

Offers different options to carry bub

Parents found the straps were a little bulky and hung when baby is young

The area where baby's legs come out can be firm and tight

Parents wanted more ability to tighten the shoulder and chest straps
5: BabyBjörn Baby Carrier One Air

This product is designed to support your entire torso with padded shoulder, waist and hip straps. It's also made from breathable mesh, prompting airflow – perfect for Australia's climate. This carrier can also be worn front facing, forward facing and on your back. If you're specifically looking for a newborn carrier, BabyBjörn also has the Baby Carrier Mini (suitable for newborn to 12 months). Read our review of this product here.
Key takeaways from our surveyed parents:
Parents loved the lightweight and breathable 3D mesh fabric

The mesh fabric was also easy to wash and quick to dry

The ergonomic design offered great support for those who were babywearing and meant they could carry their little one around for a longer period of time

The size of this carrier was suited to both short and tall people

Some parents found that young babies sat a bit too low in this carrier and had to wait a few months for their baby to properly grown into it (if this may be a concern, BabyBjörn also has the Baby Carrier Mini for newborns to 12 months, which is a little smaller in size)
6: Chekoh Wrap Carrier
Score: 8.3/10
Price: From $99.95
Purchase here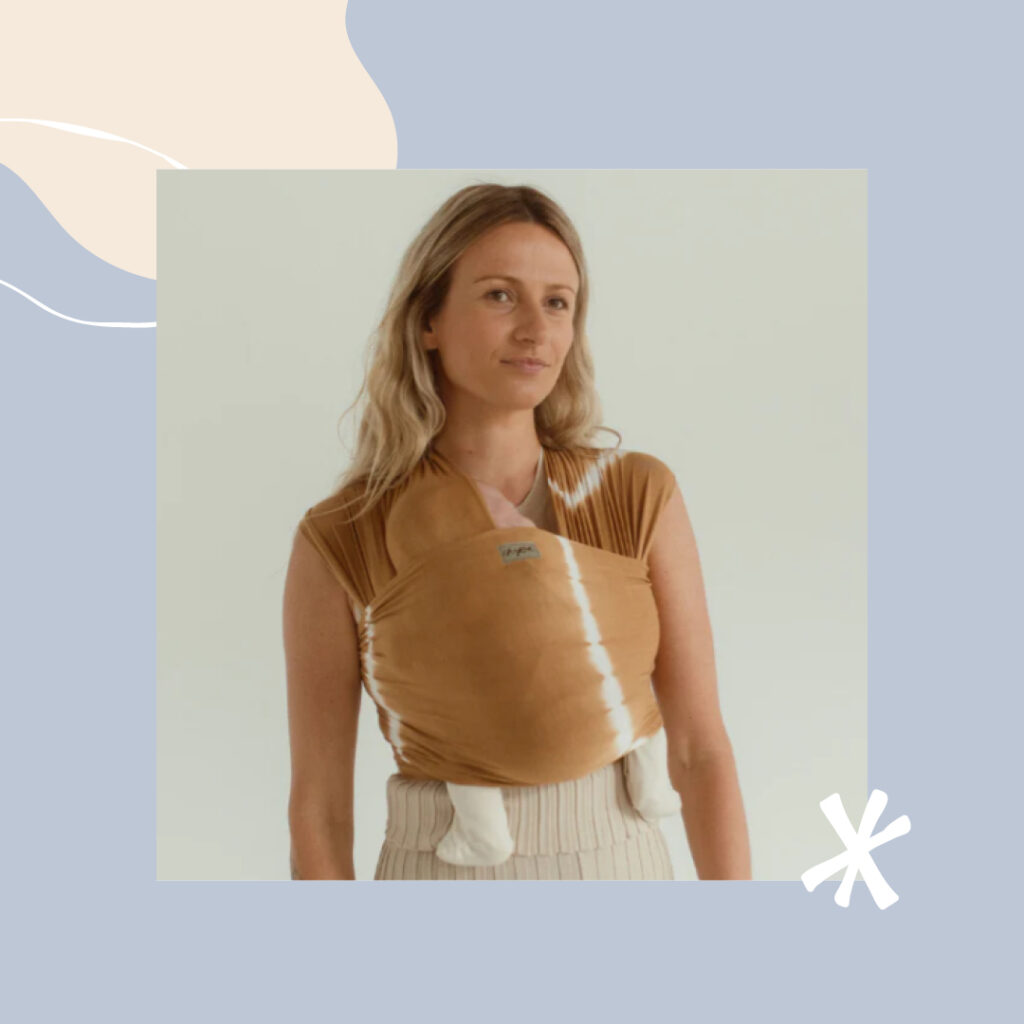 The Chekoh Wrap is a simple wrap style carrier that can be used from newborn up until bub is 10kgs. Made out of stretchy bamboo fabric, it can be adjusted to fit any body without the fuss of zips, buckles and velcro. It's not only comfortable for the wearer but keeps bub close and secure. It also comes in a huge range of styles to choose from.
Key takeaways from our surveyed parents:
Incredibly versatile

Easier to use compared to a traditional wrap

Easy to wear while doing errands

Can be used from birth
This is general information only. If you need personal, health, medical or technical advice when it comes to your growing family, please seek out a professional.